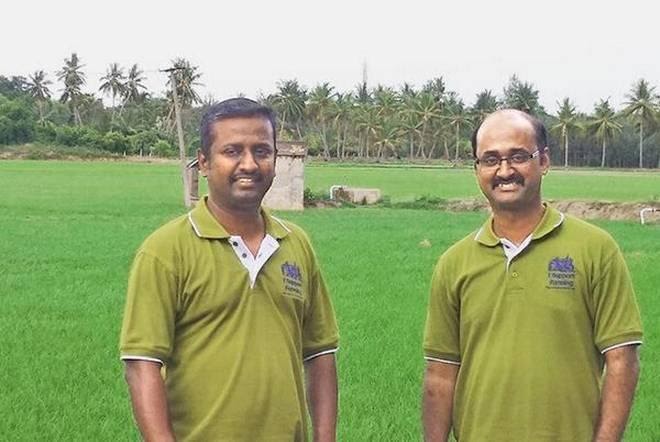 Vijayakumar Mani'S Innovative Social Startup Featured In Rural 21- Germany'S Leading Social Journal (SLP Chennai, 2017)
Dec. 26, 2020, 7:12 p.m.
Vijayakumar Mani, co-founder of iSupport Farming, featured in Rural21, the international journal of rural development. iSupport Farming enables the urban people to provide capital for the farmers so that the farmers could carryout their farming activities seamlessly with the inputs from the urban group. With an aim to benefit both, the end produce is shared both by the framer and the urban people. iSupport Farming ensures that the farmers are benefited the most.
Depending on the risk and work involved, the profit is divided between farmer, investor, and iSupport Farming. As it is a zero financial investment for the farmer, if a crop fails, the loss is borne only by the investor and ISF. The farmer merely loses time and effort. This innovative and sustainable business model really bridges the gap between under-funded Indian farmers and urban investors. iSupport Farming was initially started as a bootstrapped startup and later it raised investments from Lakshmi Narayanan, former CEO and Vice Chairman of Cognizant
The international journal Rural 21 has dedicated more than 50 years to all topics surrounding rural development. Its ambition is to further those strategies and policies that strengthen rural areas of developing and newly industrialising countries and encourage their implementation. The journal addresses the complete range of relevant themes – from agriculture and fisheries via capacity building and education through to health and social security, energy supply and trade. Center-stage is always devoted to inquiring into how measures and strategies can contribute to global food security and to reducing poverty.
Read more: https://bit.ly/2FzPr53
Website: https://isupportfarming.com/