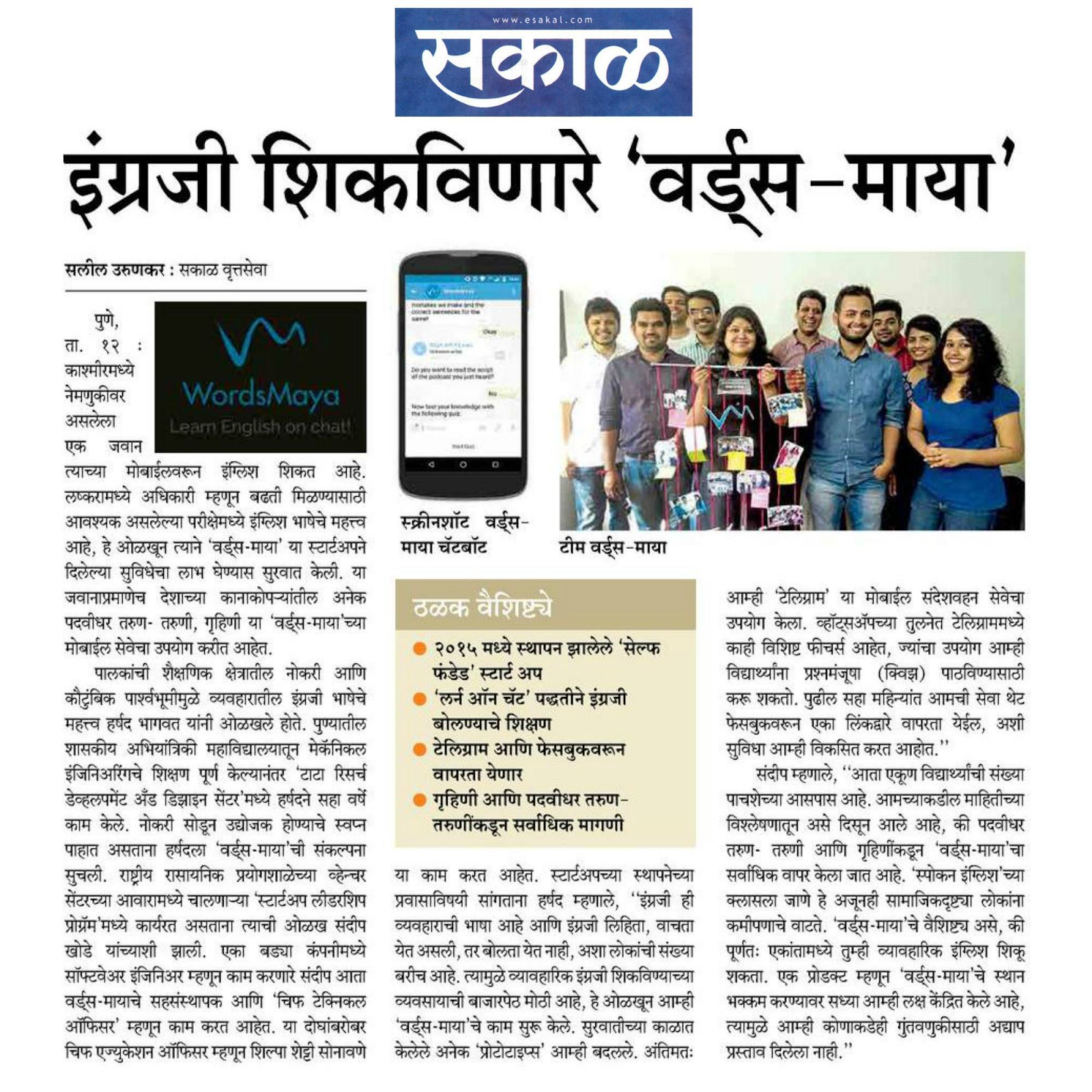 Harshad Bhagwat and Sandeep G Khode's WordsMaya Featured in Marathi Newspaper, Sakal (SLP Pune, 2015)
Dec. 27, 2020, 7:53 a.m.
Co-founded by 2 SLP Fellows - Harshad Bhagwat and Sandeep G Khode, WordsMaya was founded with the ambition of empowering college students and professionals with better English communication. Their journey covered in a Marathi newspaper "Sakal" and made it talk of the town.
WordsMaya is an EdTech startup on a mission to empower students and professionals with professional communication skills to make them employable and more effective at their jobs. WordsMaya works for employee learning and development for corporates as well as employability training for institutes with online blended (app+trainer) courses. WordsMaya achieves this by providing a blended learning methodology wherein students can learn using any online medium ranging from video calls to Facebook Messengers.
WordsMaya has been selected in Center of Innovation and Incubation by Savitribai Phule Pune University in their first ever batch. It has also been recognized by Govt. of India under "Start-up India" mission and seed funded by IIM Calcutta. WordsMaya is on a mission to empower 1 Lakh youth with better communication skills by 2021.
Read More: https://bit.ly/2ZYaYMv
Website: https://wordsmaya.com/