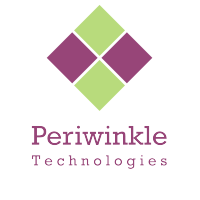 Koustubh Naik's Periwinkle Technology, Won The Ayushman Bharat Startup Grand Challenge By The National Health Authority of GOI (SLP Pune, 2014)
Dec. 28, 2020, 3:51 a.m.
Cofounded by Koustubh Naik, is a growing medtech startup with a mission to provide timely and better diagnostics and care through innovative products. They offer digital devices as well as smart software for healthcare.
Periwinkle has recently won the Ayushman Bharat Start Up Grand Challenge .Ayushman Bharat PMJAY Start-Up Grand Challenge is a call to action for the Indian start-up community to generate cutting-edge solutions for supporting the National Health Authority towards more effective implementation of Ayushman Bharat Pradhan Mantri Jan Arogya Yojana (AB-PMJAY) and empowering 500 million people to gain access to affordable healthcare.
Periwinkle's The Smart Scope® is a hand-held imaging device that comes with a tablet-based telemedicine system with Artificial Intelligence-enabled image assessment for classification of abnormalities in a body cavity so that a trained health-worker can provide test results in a single visit. The Smart Scope® CX enables a single-visit, point-of-care gynac screening test for cervical abnormalities including pre-cancer.

Website: http://www.periwinkletech.com/