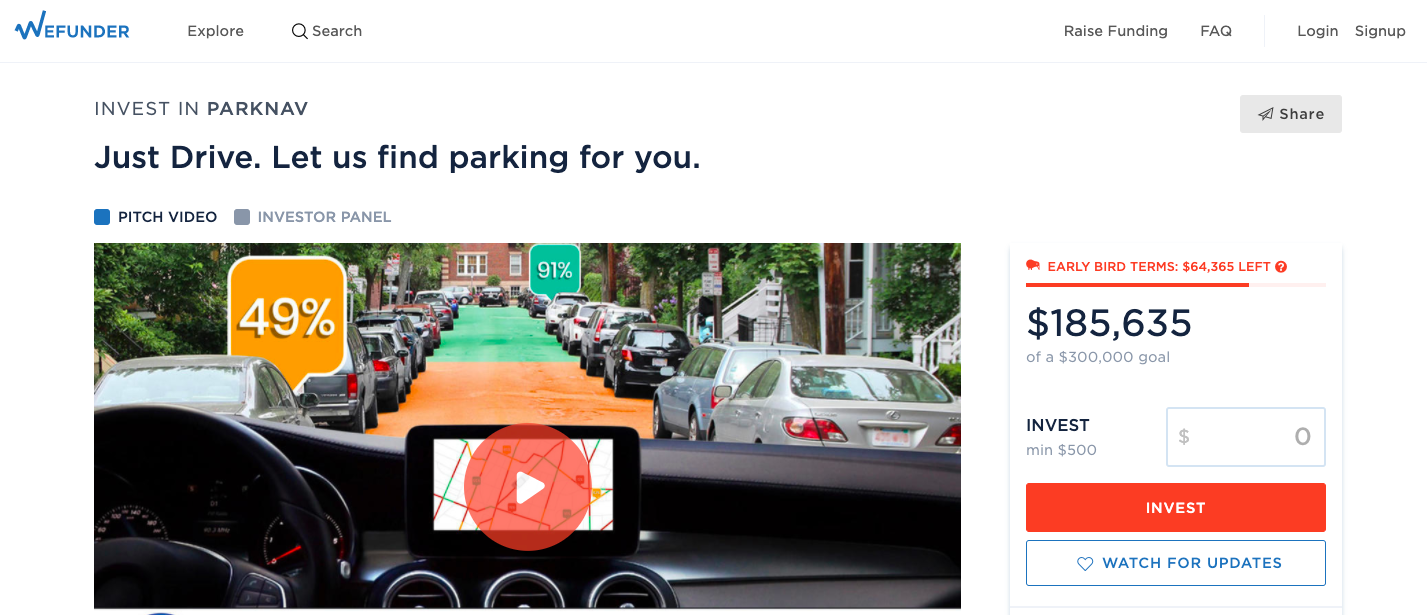 Support Eyal Amir's (SLP Chicago, 2013) Equity Crowdfunding Campaign for Parknav on Wefunder
May 13, 2021, 7:13 a.m.
Parknav revolutionizes real-time on-street parking with a highly accurate and scalable solution.
Parknav® (part of Ai Incube Inc) uses machine learning, big data, and predictive analytics along with proprietary and patented technology to offer real-time information for "live street" parking .
In his previous time on Wefunder, Parknav raised over $140,000 to fuel their growth. Since then, they have grown our funnel by over 50X and generated over $1M in profit.
If you didn't get a chance to invest, or if you'd like to gain a greater stake in their growth—this is your shot! The future is big for Parknav®️. The smart cities market is growing fast, and our tech has the potential for multiple applications within this market. By 2025, we're expecting to be in 100,000 cities with revenues of $50M+.
Please support the equity crowdfunding campaign for Parknav on Wefunder now !

Visit the campaign here https://wefunder.com/parknav to invest