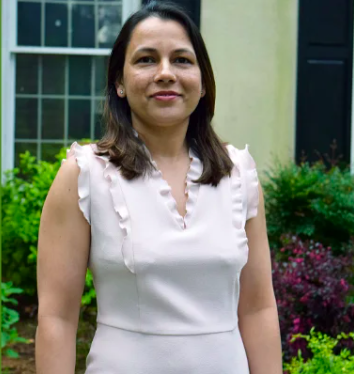 Preeti Sinha (SLP Hyderabad, 2019) Featured in HerStory
May 13, 2021, 10:59 a.m.
What started as a WhatsApp group to sell homemade salads is now, a full-fledged health startup with QSRs and a cloud kitchen. After a pilot of eight months, Preeti registered the company and roped in nutritionists and health experts to fine-tune the salads according to taste and nutritious value. Greens and More's core offering became green meals (salads) designed according to lifestyle goals (weight loss, inch loss, visceral fat, post-workout, low carb intake, high fibre, pregnancy, nursing, diabetes, thyroid, or even fertility).
When COVID-19 struck, the QSRs and the dine-in café had to be shut down and Preeti reverted to the original subscriptions model, and saw an increase in demand. She also started gmfresh.in, a website that offers salad kits and small serving services of fresh ingredients for those who want to whip up something on their own.
During this time, Greens and More also began operating its cloud kitchen on Swiggy and Zomato, even becoming a "trusted partner" with the former.
Preeti works extensively with WhatsApp in different aspects of her business. Besides a group for subscriptions, she has also integrated WhatsApp into the GMFresh website. The moment someone abandons a cart on GMFresh, a WhatsApp message with a discount code immediately goes out to bring the customer back to shop. All queries are also answered through WhatsApp
Preeti is looking forward to her QSRs opening again soon, and also launching one at the Microsoft headquarters in Hyderabad once the situation returns to normal and are also looking at franchisees and expanding to Bengaluru.
Read more: https://bit.ly/2QbbAwu
Website: https://www.greensandmore.in/