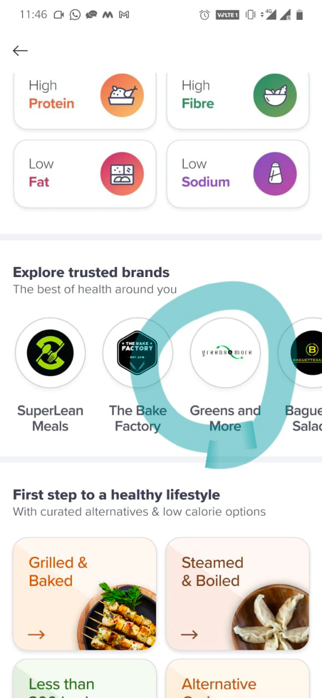 Preeti Sinha's (SLP Hyderabad, 2019) Greens and More Identified by Swiggy as One of The Trusted Brands Under Health Hub
May 14, 2021, 3:51 a.m.
Greens and more is a health and wellness food company that designs, prepares and delivers food as per modern food pyramid (meant for today's lifestyle). Through their meals, they encourage consumers to eat at least 400gms of greens, fruits, vegetables, good fat and complete protein thereby helping them reach optimum levels of vitamins and minerals naturally via food. Since vitamins and mineral needs of the body are fulfilled naturally it reduces the risk of non-communicable diseases and increases immunity.
Green meals are designed by nutritionists and health experts, is backed by science for better nutrient absorption and contributes to long term health. They currently have 3 QSR's and 1 cloud kitchen along with our subscription delivery model in Hyderabad.

Website: https://www.greensandmore.in/