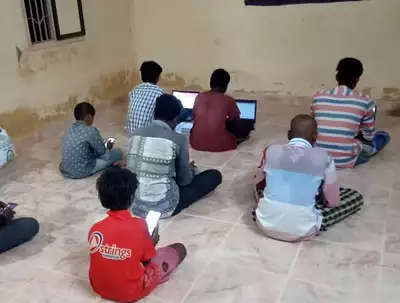 Event Organized by Arun Prakash's (SLP Chennai, 2016) GUVI, Sets World Guinness Record
May 14, 2021, 5:30 a.m.
112,314 students, IT professionals and others participated in the 'AI-For-India' event organised by GUVI and AICTE to upskill the participants in python programming language. This set the world Guinness record for 'most number of users to take a programming lesson in 24 hours,' surpassing the previous record by 50 times more participants.
GUVI (Grab Your Vernacular Imprint) Geek Network Private Limited is an Online Learning Platform incubated by IITM and IIM-A, supported by Google Launchpad & Jio Gennext . They offer online learning in a plethora of different vernacular languages along with English. With more than 1.8 lakh users currently learning from our platform, GUVI continues to grow at a tremendous rate.
Read more: https://bit.ly/2R5AnCG
Website: https://www.guvi.in/