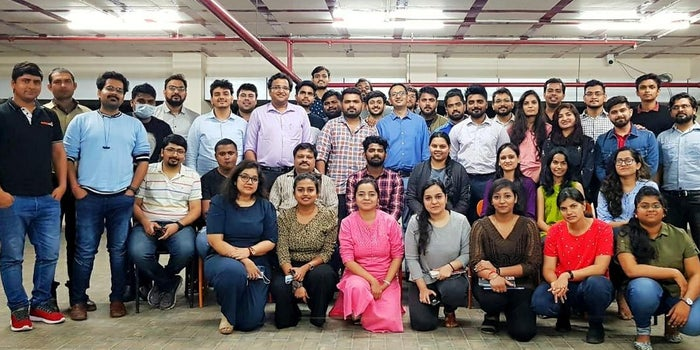 Abishek Ballabh & Sushil Mundada's ExtraaEdge (SLP Pune, 2014 & 2015) Raises $1M In Pre-Series A Round
May 14, 2021, 5:39 a.m.
ExtraaEdge is a data science-driven Sales and Marketing software developed for Educational Institutes. Focused on increasing student enrollments and optimizing the marketing cost via automation and analytics.
ExtraaEdge raised $1M in a pre-Series A round from 9Unicorns Accelerator Fund. The round was led by Pentathlon Ventures and also saw participation from other investment firms i.e. Indian Angel Network, Faad Network, and DevX Innovation. Prominent angels like Monish Darda, Manasij Ganguly, and Aditya Somani also participated in the round along with the existing investors Sprout Venture Partners and TiE Pune Angels.
The funds raised will be used for increasing its customer base, bolstering product development primarily in the area of robotic process automation and data science team, as well as expanding into the international markets. ExtraaEdge has currently launched operations in the UAE and the UK, which are well-known international education destinations.

Read more: https://bit.ly/3o6LdV5
Website: https://www.extraaedge.com/