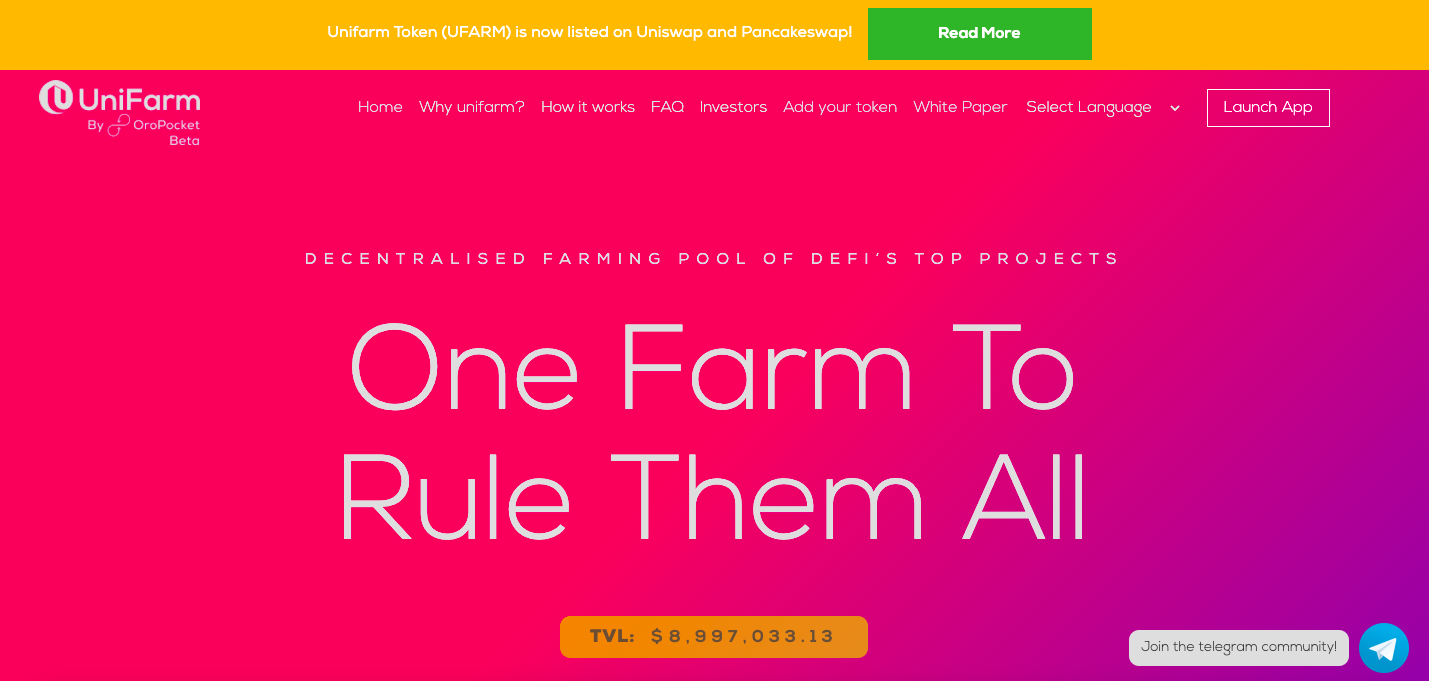 Tarusha Mittal's (SLP Delhi, 2016) UniFarm Raises $2 Million
May 14, 2021, 5:42 a.m.
Tarusha is the COO and Cofounder of oropocket.com, OpenDeFi & Unifarm. After successfully raising a $1M private sale funding round by leading blockchain investors including MoonRock Capital, TRG Capital, Alphabit, Lotus Capital, AU21 in October, 2020, She has now successfully raised $2M for another venture UniFarm. The investment came from leading blockchain funds including AU21 Capital, LD Capital, Rarestone Capital, Morningstar Ventures, NGC Capital, Alphabit, Moonwhale Ventures, Acheron Capital, Zokyo Ventures, and more.
While OpenDeFi is a decentralized finance (DeFi) startup bridging the gap between real world assets and DeFi, UniFarm is a decentralized farming pool of DeFi's top projects. UniFarm is the only platform of its kind in the DeFi industry, showing the community's willingness to participate in farming strategies that are easy to use and reliable.

Read more: https://bit.ly/3fcQxC0 & https://bit.ly/3f3eprO
Website: https://opendefi.finance/ & https://unifarm.co/