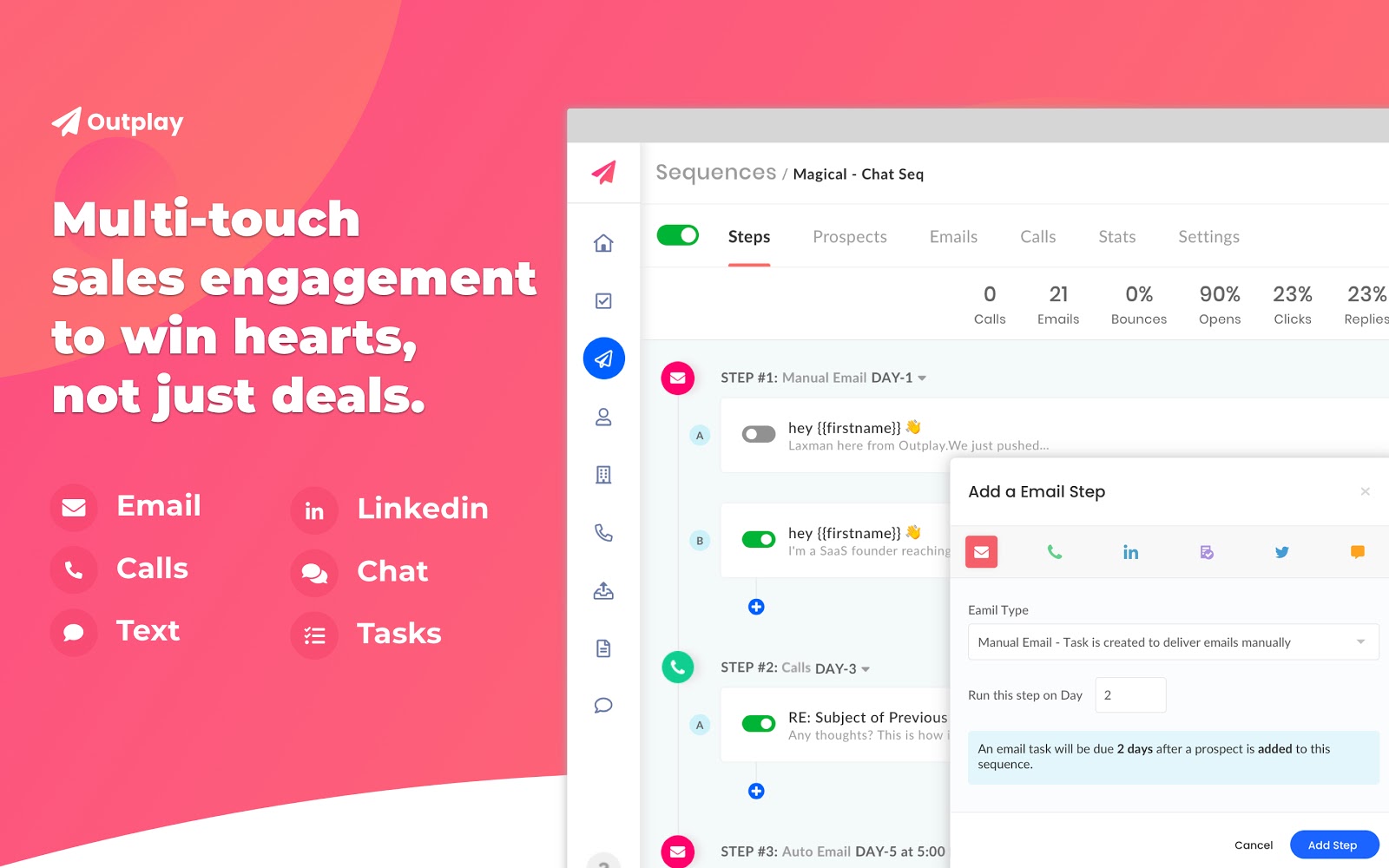 Laxman Papineni's (SLP Hyderabad, 2014) Outplay Raised $2 M from Sequoia Capital India's Surge Program
May 14, 2021, 5:47 a.m.
Outplay is a new-age sales engagement platform that helps your SDR's be more human with their prospects at every stage of the sales process. Thus, helping them book more meetings.
Outplay is designed for teams that use multiple channels to reach potential customers, including phone calls, text messages, email, live chats on websites and social media platforms like LinkedIn or Twitter. It integrates with customer relationship management platforms like Salesforce and Pipedrive, giving sales people a new interface that includes productivity and automation tools to cut the time they spend on administrative tasks.
Read more: http://tcrn.ch/3cf1YsM
Website: https://outplayhq.com/