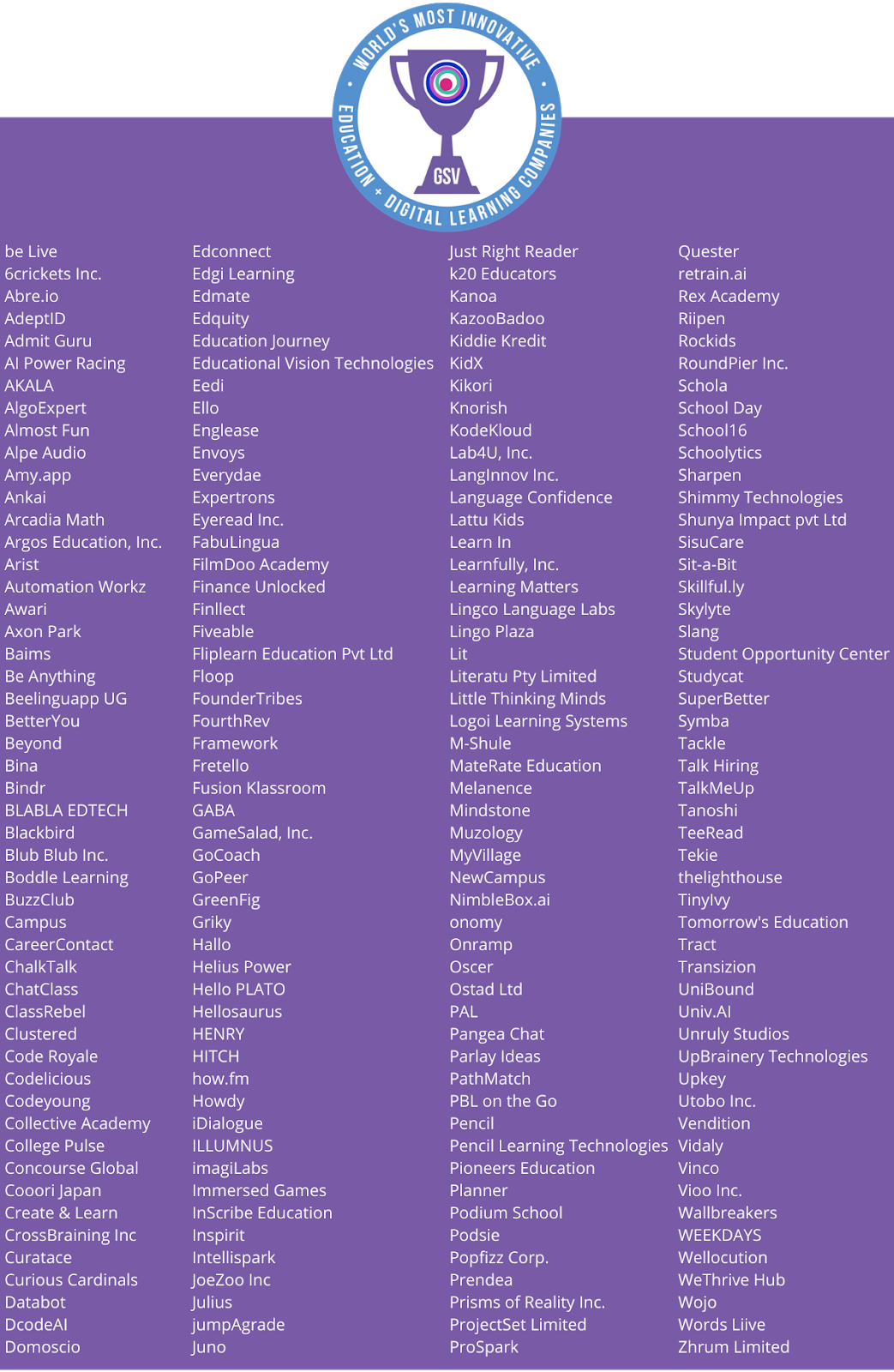 Vivek Bhutyani's Lattukids (Digital First Early Learning Subscription App; SLP Mumbai, 2019) & Kinner Sachdeva's Knorish (Portal to Create, Sell, Manage and Track Online Courses; SLP Delhi, 2015) Become GSV Cup's Elite 200 Semi-finalists.
June 2, 2021, 12:40 p.m.
The GSV Cup is a pitch competition for pre-seed and seed stage startups in the future of digital learning and skills from Pre-K to Gray. This year over 700 companies from across the globe applied! The startups are competing for $1M in cash and credits at the ASU+GSV summit. \Elite 200 are a group of global startups that are removing barriers so that all people have equal access to the future. Lattu kids is an Early years Edtech firm based out of India. They are building exciting products that dramatically improve learning outcomes for children from age 3 to 12, that address these learning gaps, and have the potential to enhance the future quality of life for those children and their families. Lattukids is building scalable solutions in the area of early learning education using advances in brain science and gamification. They are changing the way kids learn in foundation years.
Knorish's Saas platform offers a feature packed platform enabling businesses, experts, professionals, artists, instructors, specialists, coaches, people seeking work from home opportunities and others to take their business online and sell courses and content from their online stores.
Read more: https://bit.ly/3fEcgEF
Website: https://lattukids.com/ & https://knorish.com/