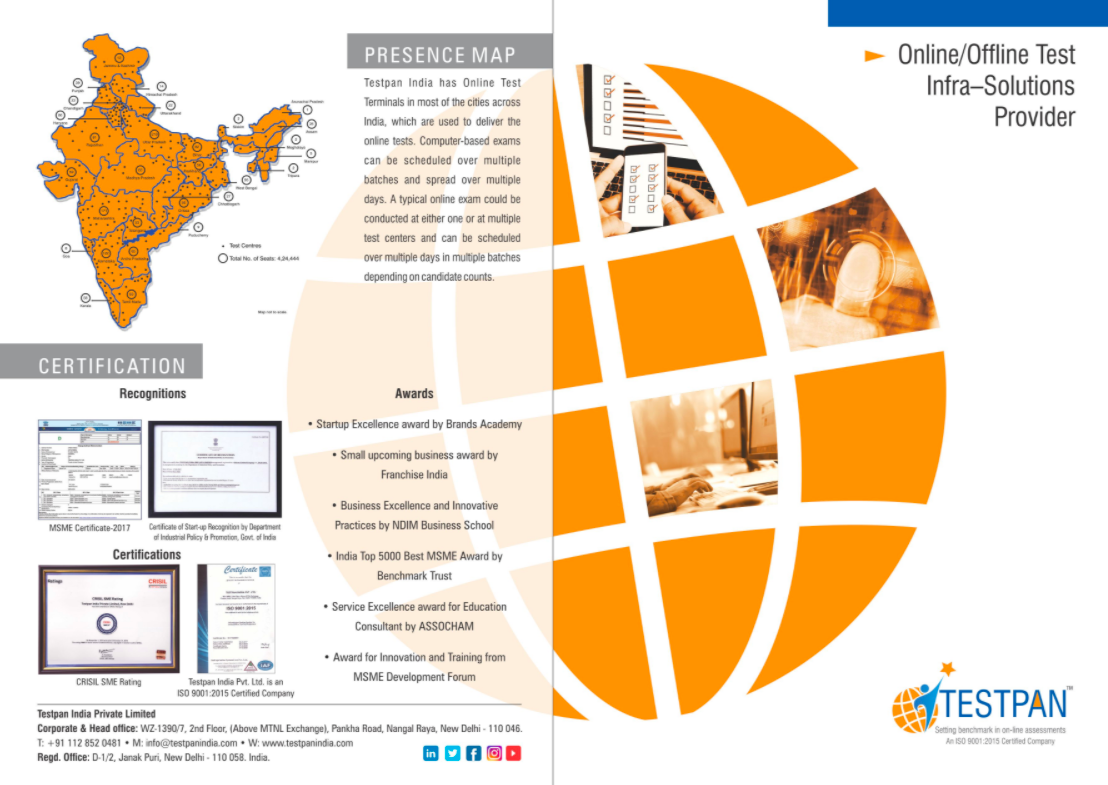 Rajesh Setia's Testpan (Infra Support for Examination to Educational Institutions; SLP Delhi, 2020) Selected to Be Showcased at Startup India
June 3, 2021, 12:56 a.m.
Testpan is an online aggregator, service provider and Tech Enabler to book and manage Infra/test venues for the delivery of computer based online exams across India. With 500000+ testing nodes, 2500+ test venues and reach across 338 cities in India and backed by CRM and Android App 'BookMyTestCenter' running live on Google play store makes it Unique.
Startup India is India's largest online entrepreneurship platform allowing startups to network, access free tools & resources and participate in programs & challenges.
Read more: https://bit.ly/3vMiuHO
Startup India: https://bit.ly/2SFCv4i