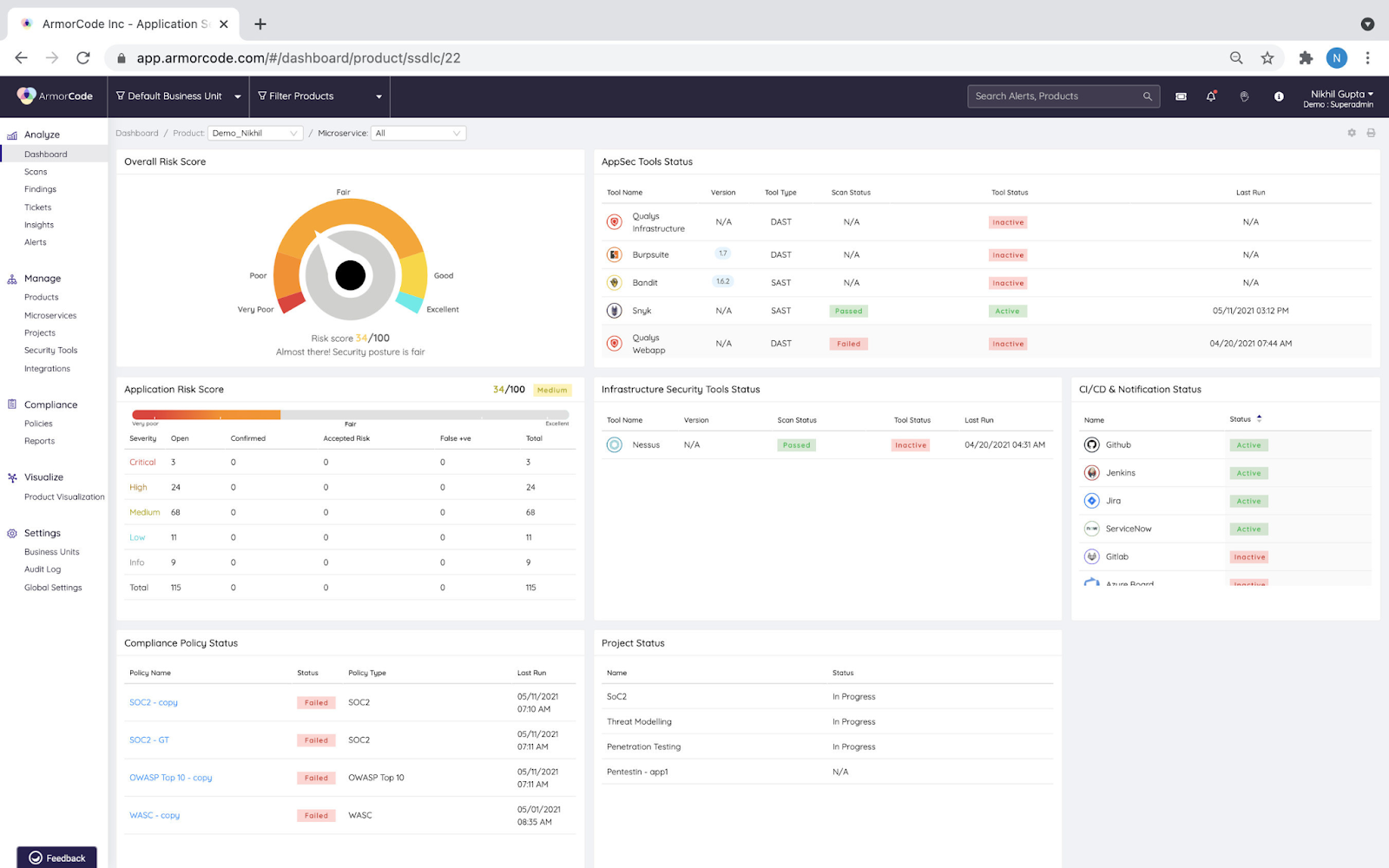 Nikhil Gupta's Armorcode (Delivering Application Security; SLP Silicon Valley, 2016) Raises $3M in Seed Funding
June 3, 2021, 1:20 a.m.
Within just 10 months of launch, during the pandemic, Armorcode not only roped in their first enterprise clients, but also raised $3M in Seed Funding led by Sierra Ventures with participation from Tau Ventures and Z5 Capital and individual investors Andreas Kuehlmann (CEO, Tortuga Logic; former security executive at Synopsys) and Prithvi Rai (former Sr. Director of Security at Uber, Facebook, and Yahoo!).
ArmorCode provides enterprises with a platform to consolidate application security tooling, streamline application security processes, increase business agility, and improve developer productivity.
The company intends to use the funds to continue to expand operations and its business reach.
Read more: https://prn.to/3i3WEM7
Website: https://www.armorcode.com/