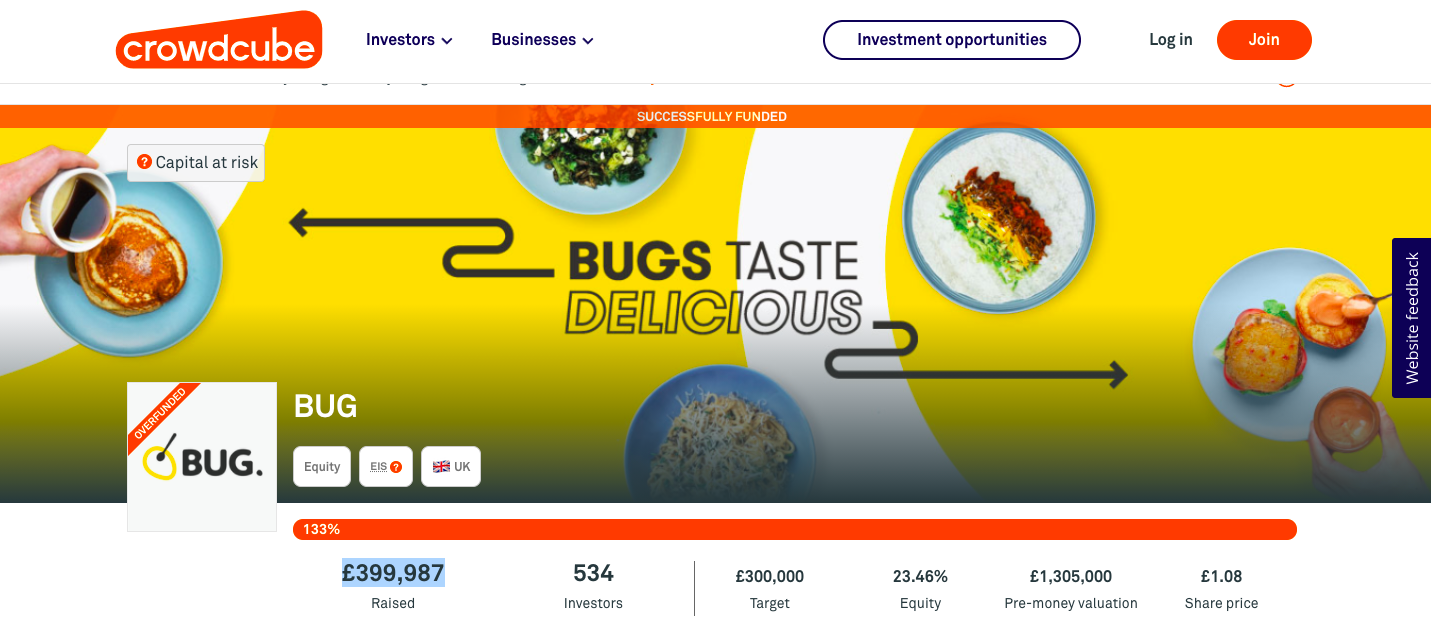 Leopold Tayor Raised Over $5.6M on Crowdcube for BUG (Recipe Kits for Cooking Insects; SLP London, 2021)
June 3, 2021, 1:23 a.m.
BUG or Better Universal Grub is on a mission to get the world cooking insects in order to build a more sustainable food system (one bug at a time). Their BUG Kits make it easy to cook delicious, healthy and sustainable insect meals at home.
BUG started life as a passion project in 2018, with founders Leo and Aaron buying insects from pet food stores and shooting insect recipe videos out of their garage for fun. Since then, they have developed and tested kits selling over 1000 meals without any marketing budget, and have been featured by the likes of Prue Leith, The Guardian, The Grocer and Business Insider.
Invest here: https://bit.ly/34wq7X6
Website: https://www.bug.recipes/