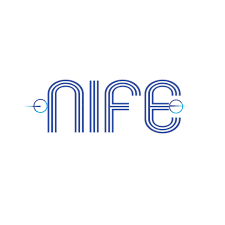 NIDA SAHAR'S (SLP BANGALORE, 2019) 'NIFE LABS' (MULTI-CLOUD VIRTUAL PLATFORM) WON THE 5G SMART RAILWAYS HACKATHON; FEATURED IN YOURSTORY ABOUT WHY BUSINESSES MUST TAKE NOTE OF EDGE COMPUTING.
Oct. 8, 2021, 4:43 a.m.
Nife is a multi-cloud virtual platform that arranges workloads from the cloud to the network and finally to the edge. They bring together telecommunications and data centers to provide a platform that can move workloads on-demand as needed by the end-user, at the closest endpoint, while improving performance measures such as data protection, data processing, storage, and cost analysis based on the use case.
Murthy Bjas and SLP Fellow Nida Sahar, founded this Singapore-based startup. Recently Nife won an opportunity to pilot a smart Railways Lab at Barcelona just before MWCongress 2022. The team presented an out-of-the-box tourism business solution based on augmented reality. Augmented reality is a new technology that is making its way into a variety of industries, including train commuting tourists and event visitors in Barcelona.
The system includes data from events in and around Barcelona with multiple sensors from the rail network. The results are displayed in a variety of ways, thanks to Vodafone's elevated 5G network. This is a step towards a whole new development for people in Barcelona and will present innumerable benefits.
Yourstory featured Nife and the importance of edge computing where they start by talking about how Statista anticipates 50 billion IoT devices being used worldwide by 2030. Furthermore, these devices are expected to create a massive web of connected devices ranging from mobile phones to home appliances. When data does not need to come back to the primary server for the device to perform an output, edge computing comes into play. As a result, edge computing networks can significantly reduce delay and improve the application's end-user experience.
On the other hand Edge computing's speed and flexibility in handling data open up a new range of opportunities for businesses. It has applications in a variety of services such as smart content delivery drone surveillance, medical care, supplier monitoring, and so on. Given the growing use of drones for nature monitoring, industrial processes, inspections, and even season stats on agricultural lands, edge computing is becoming increasingly important. An edge network can assist in making sense of large data sets, lowering costs, and providing real-time insights.
Yourstory presents how Nife, as a startup, is taking advantage of this opportunity to construct a global public edge cloud to provide individuals with a faster and more powerful online life. They accomplish this by grouping edges from all over the world, allowing applications to move closer to the end-user. Nife is ready to launch the public edge cloud beta version. With 5G on the horizon, they hope to add more customers and clients to their ecosystem. And, as a woman entrepreneur, Nife's acceptance to the NetApp ExcellerateHER and deep tech accelerator program for women entrepreneurs strengthen their belief in the future of edge cloud.
Read More:
https://www.linkedin.com/posts/nidasahar_exciting-news-right-before-the-start-of-mobile-activity-6815262092929720320-AQtj/
https://yourstory.com/2021/06/nifes-founder-share-businesses-must-take-note-edge-computing/amp
Website: https://www.nife.io/