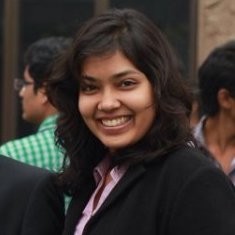 Vaishali Neotia (Hyderabad; Augmented Reality startup Merxius) selected for Global Women's Mentorship Program (New York)
May 7, 2015, 6:24 a.m.
SLP Hyderabad fellow Vaishali Neotia, has been selected for the Global Women's Mentorship Program conducted by the U.S State department and Fortune. She gets to spend a month in the U.S with 18 other fellow participants from around the World, learning and mentoring under top women leaders from the Fortune 500 companies. She runs a technology innovation company called Merxius, which has won a lot of acclaim in the fields of Augmented Reality , Virtual Reality and interactive technologies.