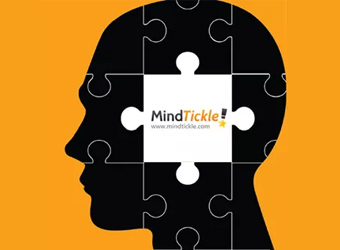 MindTickle closed a Series B funding at $27 Million (SLP Mumbai, 2012)
April 9, 2018, 3:58 a.m.
Mohit Garg's startup MindTickle closed a Series B funding at $27 Million to accelerate product innovation and global expansion. Silicon Valley-based venture capital firm, Canaan Partners, led the round. The existing investors - Accel Partners, New Enterprise Associates (NEA), and Qualcomm Ventures also participated during this round.
MindTickle is a sales readiness and enablement platform that empowers sales professionals with the knowledge and skills to get best results.
MindTickle's total funding has reached a total of $41.3 million. MindTickle started in Pune and moved to the Valley, raising $12.5M Series A funding from NEA and Accel Partners.
MindTickle was founded by Mohit Garg along with 3 other co-founders in 2012. Mohit is a ISB and Stanford graduate. He has previously worked as a Senior Principal in PwC's management consulting practice. At MindTickle, Mohit is responsible for driving 1000+% top line growth and building the US market and GTM engine from scratch. He also co-led the product market fit and rounds of fundraising.
Krishna Depura, co-founder, and CEO of MindTickle said, "This additional funding will allow us to accelerate the vision we share with our customers for data-driven sales enablement".
Website link: https://www.mindtickle.com/
MindTickle blog post: http://bit.ly/2B0E3aN
Covered by YourStory: http://bit.ly/2DBHrvH
Covered by VCCircle: http://bit.ly/2kgPIfM
Covered by Economic Times: http://bit.ly/2D7Uzrf
(Image credit: MindTickle)