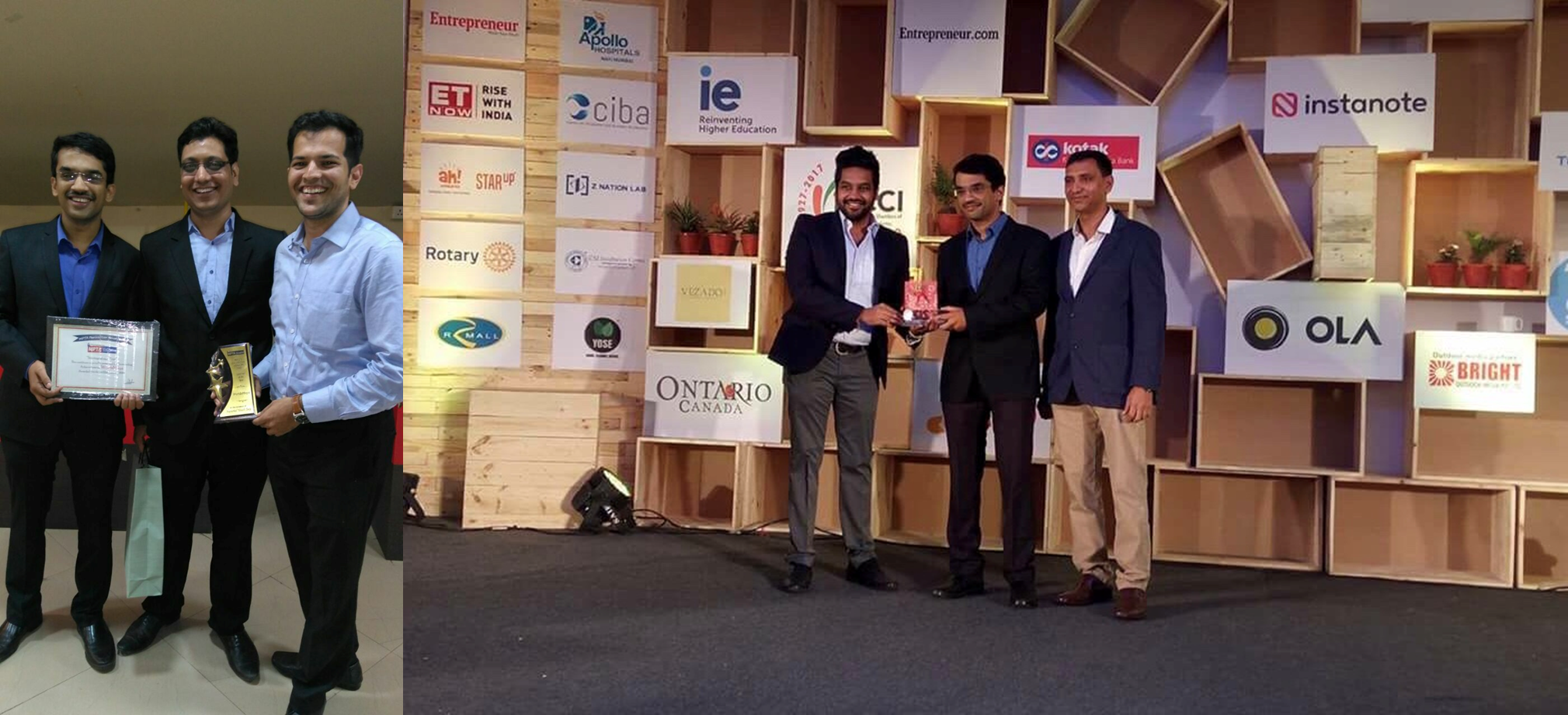 WordsMaya won two awards (SLP Pune, 2015)
April 9, 2018, 4:15 a.m.
WordsMaya empowers students and professionals with communication skills helping them become employable. It is the only company in India which improves communication skills through a Blended Learning Methodology wherein students learn online with lessons delivered on their Facebook Messenger coupled with interactive workshops conducted in the classrooms.
WordsMaya has won several awards and accolades including getting featured in the list of top10 most innovative education startups. Harshad Bhagwat and Sandeep Khode are the co-founders of WordsMaya.
The first award bagged by WordsMaya was the third prize in Startup Showcase event at Startup Investor Summit (SIS 2017) held in Mumbai. The event had a gathering more than a 100 speakers and 500+ investors, angels, venture capitalists, private equity professionals, carefully curated startups, representatives from the government and erudite academicians. "I got lot of connects and also feedback on where we stand and how investors look at our business. They selected top 20 startups from around 200 startups, based on our pitch deck. These 20 startups presented for 2 minutes on the first day moving on to the top 10. These 10 gave a 10-min presentation on the second day and we ranked third", said Harshad Bhagwat.
WordsMaya also received a MPTA Parivartan Awards in the category 'Startup of the year'. During the award function, held on the National Youth Day on 12th January 2018, the dignitaries present were Dr Karamalkar, Vice Chancellor of Savitribai Phule Pune University, Bhanupratap Barge, Assistant Commissioner of Police and Deepak Shikarpurkar, IT evangelist. MPTA is a skilling company which brings 25000 unskilled youngsters every year into mainstream with on-job training under National Employability Enhancement Mission. It recognises individuals and companies working in various categories like Youth Entrepreneur, Women Entrepreneur, Social Enterprise, Green Enterprise etc.
Website link: https://www.wordsmaya.com/
(Image credit: Harshad Bhagwat)